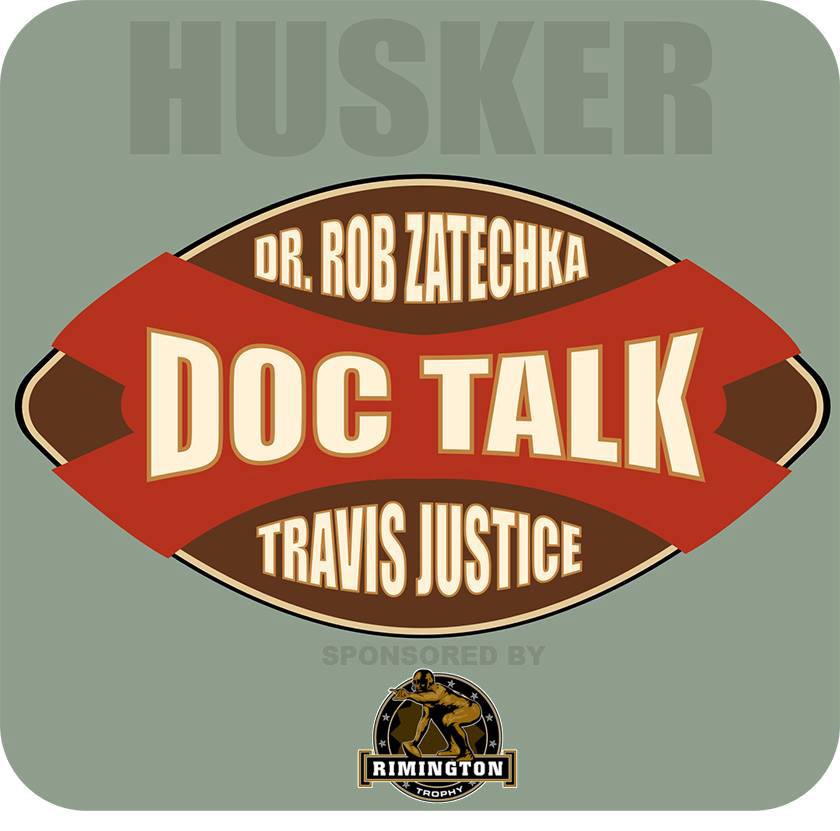 The message after last weeks episode is loud and clear from many listeners, talk football and beer, stay away from religion. On this edition of the Husker Doc Talk Podcast presented by The Rimington Trophy Dr. Rob Zatechka and Travis Justice address their critics and then dive into what happened at Illinois and move onto the Ohio State showdown.
Nebraska has a unique opportunity Saturday against the Buckeyes.  All eyes will be on the program with ESPN College Gameday in town, this kind of exposure is exactly what Scott Frost, Bill Moos, and Ronnie Green want and need. But there's a catch, you have to go out and perform. Does last years 4-point loss in Columbus translate into a close game in Lincoln? Twitter traffic might have that optimistic view but Dr. Rob's diagnosis is much different and he addresses it in this episode. 
To prepare for a discussion on Ohio State, Dr. Rob has been watching lots of game action, mostly from the Illinois and Northern Illinois games. He breaks down what he is seeing in great detail and offers both words of hope and of concern. 
We've talked about "The Athletic" on this podcast before. There is a great article on the recruitment of Andrian Martinez and who Ohio State Head Coach Ryan Day passed on him. You have to subscribe to read the article, but right now you can get 40% off a yearly subscription price! The best part of The Athletic is you get everything! CFB, NFL, MLB, NBA, you name it, it's there. 
If you have a question for Dr. Rob, you can email him at this address: doctalksports@gmail.com.  Also, you can follow him on Twitter, @doctalksports. 
This podcast would not be possible without our sponsors: 
They support us, please take the time to support them. 
Speaking of support please take the time to give us a like and a review on your favorite podcast service.  The more feedback we get the more people can find us.