It's gut check time on the Husker Doc Talk Podcast presented by the Rimington Trophy. Losing is one thing, getting your ass kicked on prime time television is another. Listen, it's not the end of the world even though it might feel like it. Yes, losing 62-3 to Ohio State was not pretty, but we don't think it's an accurate representation of this year's Husker football team. If the Buckeye's and Huskers played ten times, we are willing to be the games would be a lot closer.
With a little, okay a lot of luck, Nebraska could play Ohio State again in the Big 10 Championship game. Now it's going to take another Wisconsin loss, and the Huskers are going to have to win out. It's possible, but we wouldn't count on it.
Up next is Minnesota. The Golden Gophers control their destiny to Indianapolis, but again they would have to win out. Minnesota has won four straight games since losing its first two Big 10 games to Penn State and Iowa. However, those four wins are against Maryland, Rutgers, Maryland, and Purdue. Not what we would call world beaters. If (we don't know at the time of this recording) Tommy Armstrong plays the Nebraska has an excellent shot at winning. If Tommy doesn't play then, the game plan changes a little. Find out what Dr. Rob Zatechka has to say about the backup quarterback situation in this week's podcast.
Feel free to leave your comments in the section below and take the time to like this podcast on Podbean and give it a review on iTunes. You can follow Dr. Rob on Twitter, @DocTalkSports.
Thanks to HuskerMax.com for distributing this podcast and when you are looking for the best Husker gear for the Holidays, shop at Husker Hounds! Now with three locations in the Omaha area, including the new store at 149th and Maple.
Comments
(2)
To leave or reply to comments, please download free Podbean or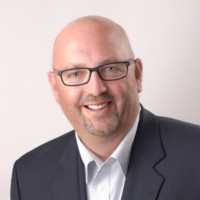 Thanks! New one coming out soon.
Great show. Great way to role through the miles on the road. Gimme more.