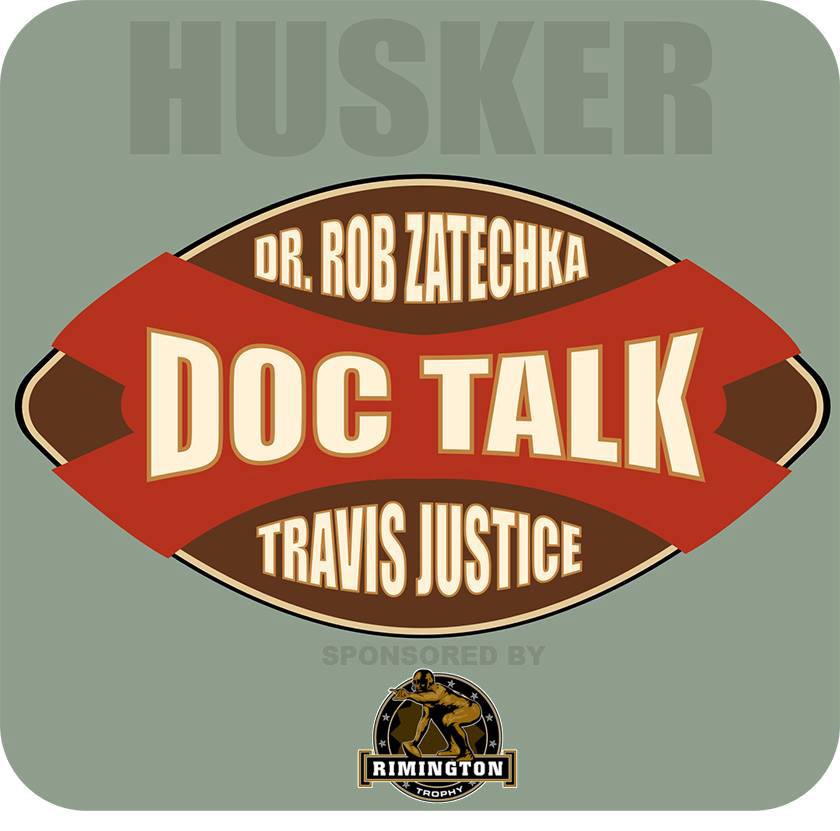 Every week on the Husker Doct Talk Podcast presented by the Rimington Trophy we encourage listeners to send in questions via email. Dr. Rob Zatechka and Travis Justice have come to learn over the years that fans are pretty smart, not only in their knowledge of football but the questions they ask.
In this episode, we started off with a basic outline of what we wanted to talk about but our ideas quickly were tossed aside as Rob goes deep into a question asked by a listener. The just gist of it is this, more is more. There is a philosophy in the sports of football that less is more but at a place like Nebraska you can never have enough, and we are talking about players. Listen to the entire episode to hear how Dr. Rob goes into detail on how to build depth with 150 or more players on the team.
Depth isn't the only thing discussed while drinking a growler of Red X IPA from Infusion Brewing Company. More information on the QB's and some recruiting talk as well.
Don't forget to get your tickets for the upcoming season as well as any other events at Ticket Express, this includes Husker Volleyball and Kelly Clarkson tickets at the Nebraska State Fair.
Husker Hounds is your official store for everything Big Red. Three locations in the Omaha area or order online at HuskerHounds.com.
Make sure to follow Dr. Rob on Twitter, @doctalksports and you can email questions at any time, doctalksports@gmail.com.
Until next time, leave your comments below and tell a friend to listen to the show.