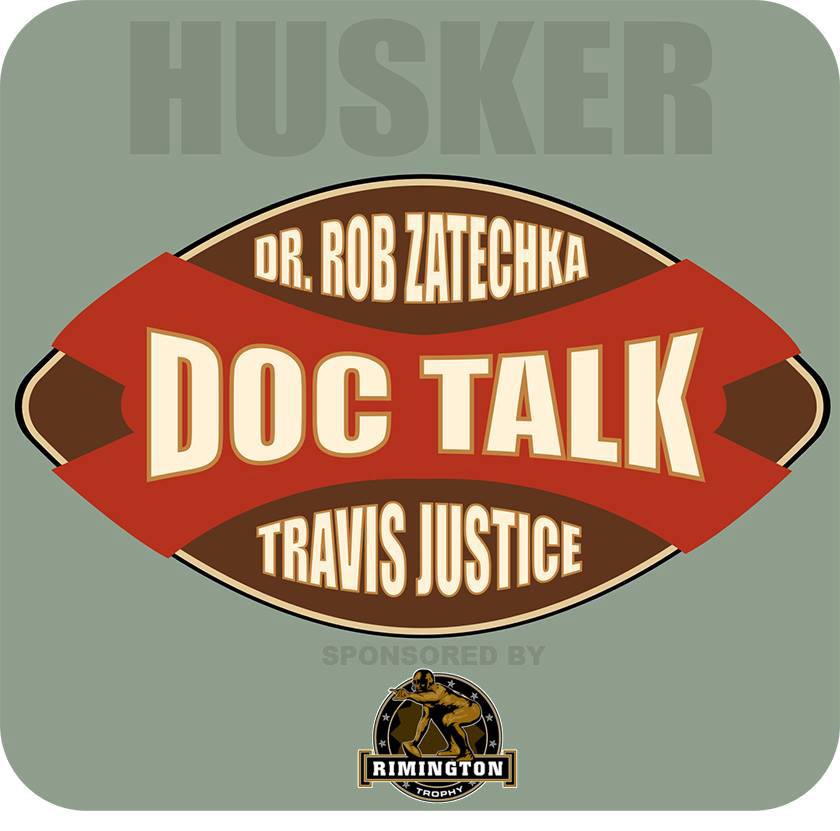 The last thing Dr. Rob Zatechka and Travis Justice thought they would be talking about on game week is one of the top two quarterbacks quitting the team and then transferring. We have come to realize that the Husker Doc Talk Podcast presented by the Rimington Trophy is always full of surprises.
As most of you know, a day after officially naming Adrian Martinez the starting quarterback, Tristan Gebbia quit the team and has been granted his release to transfer.
Martinez is the ONLY scholarship quarterback for Nebraska now. On Saturday against Akron, he will become the first true freshman to start at quarterback in Nebraska history. So does Gebbia leaving ad to or take away the pressure on Martinez? Dr. Rob spends a lot of time talking about how the situation has changed overnight for the freshman.
While drinking a freshly tapped Infusionfest Beer from Infusion Brewing this week, Dr. Rob and Travis go through the entire depth chart, the strengths, and the weaknesses. Martinez is the only youngster you are going to see on the field.
Want to watch the Husker on Saturday, or any Saturday home and away? Make sure to get your tickets, and parking passes, N-Club passes and more at Ticket Express. Also, get all your Husker gear from Husker Hounds. Three locations in the Omaha area or purchase online at HuskerHounds.com.
Send your questions to Dr. Rob and we will try and answer them on the next podcast. The email address is doctalksports@gmail.com. You can also follow Dr. Rob on Twitter, @doctalksports.