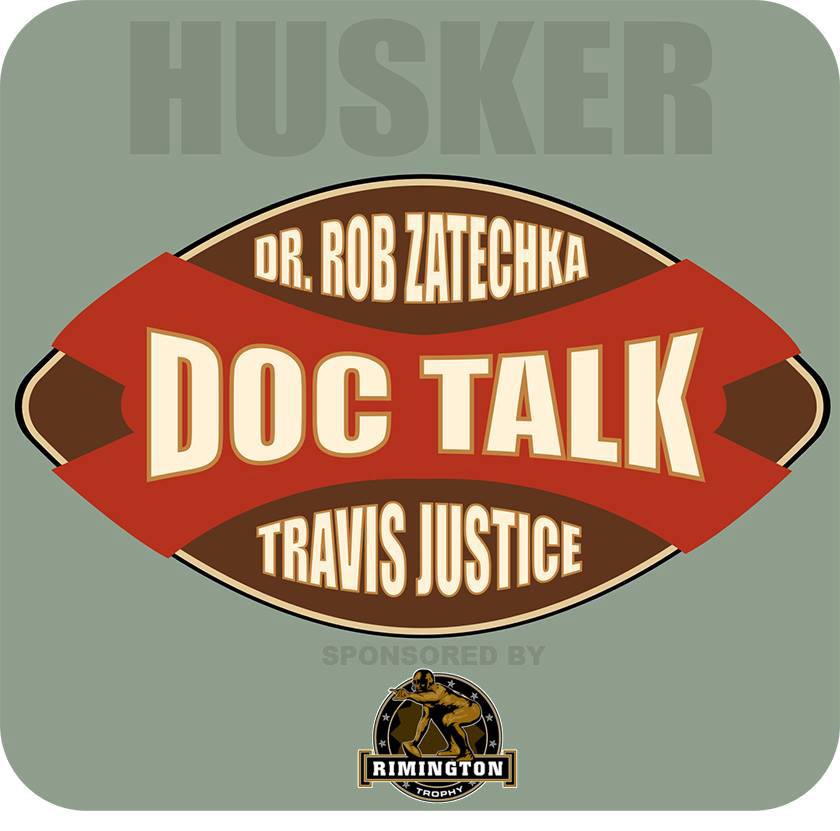 Husker fans are not a patient lot. When Scott Frost was hired, some (not all) expected a quick turn around, much like Frost was able to accomplish at Central Florida. It's safe to say that Nebraska is not living up to those lofty expectations.
On this edition of the Husker Doc Talk Podcast presented by the Rimington Trophy, Dr. Rob Zatechka and Travis Justice discuss the latest disappointment, a 34-7 loss at Minnesota. Many people agree that the way the Huskers lost to the Gophers might be a new low for the Frost era. Minnesota ran through, over, under, and around the Blackshirts. Racking up 322 rushing yards on 49 attempts, that's 6.6 yards a carry. 
Dr. Rob has been preaching for over a  year, the turnaround every fan wants is going to take three, maybe four years.  Injuries are starting to mount for Nebraska, and Dr. Rob points out to a major factor in the meltdown, depth, there isn't any. 
There are a lot of questions from listeners on this podcast; a lot of them revolve around the strength and conditioning program. If the Huskers are bigger, faster, and stronger, then why are the results showing on the field? Well, Dr. Rob has an answer for that as well.
In the last half of the podcast, we get into paying players. If players start making money off of their name and likeness, does that open them up for criticism that they may not have been exposed to before? After all, if a star player is raking in thousands of endorsement dollars, he is no longer just a student-athlete who's considered a kid between the ages of 18 and 22. 
As always thank you to our great sponsors who make this podcast possible including:
If you have questions or comments you would like to send us; you can drop us an email, doctalksports@gmail.com. Also, don't forget you can follow Rr. Rob on Twitter, @doctalksports.
You can find the Husker Doc Talk Podcast presented by The Rimington Trophy on Podbean, iTunes, Stitcher, Google Play Music, and many more podcast outlets. Please give us a rating and a review to help us grow.