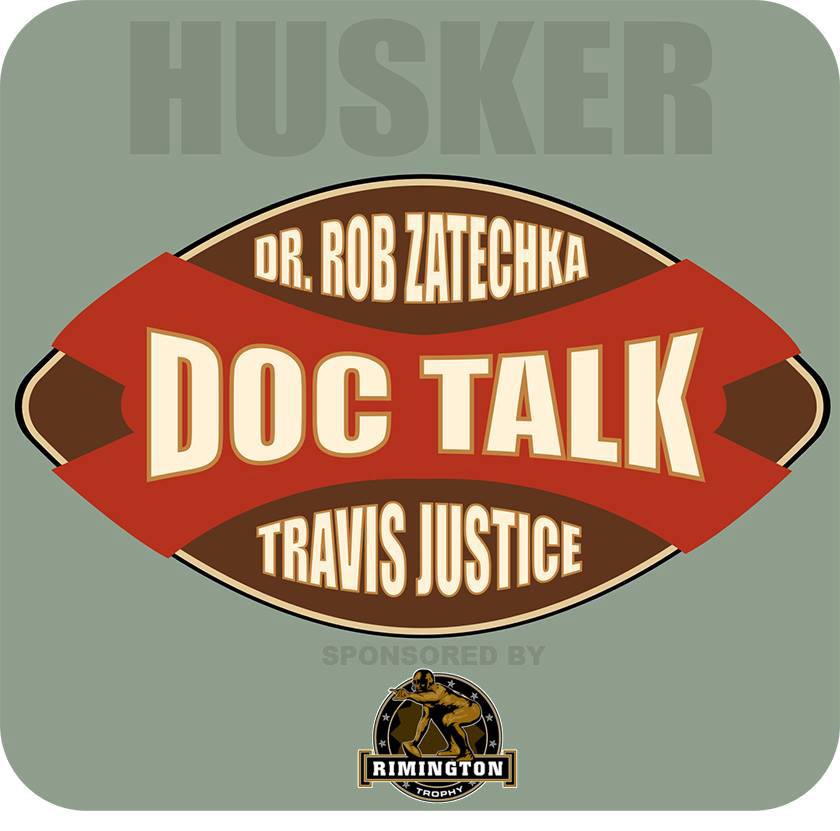 Before we start this podcast, we want to point out that May is Mustaches for Kids month. Dr. Rob participates in this event every year as it raises hundreds of thousands of dollars for charities that focus on kids. This year the fundraising event will benefit Angles Among Us. The organization helps families with their financial support when a child has been diagnosed with cancer. You can help Dr. Rob meet his goal by CLICKING HERE and donating. Thank you in advance for your support.
Dr. Rob and Travis are back with another Husker Doc Talk Podcast presented by the Rimington Trophy. Yes, it's been a while, but when real life gets in the way, it's not as easy to get in the studio as you might think.
On this edition, we talk about the NFL Daft and the fact that no Husker player was selected; ending a 56-year streak that dated back to 1962. If you don't like the fact no player was selected this year, Dr. Rob says you better brace for a repeat in 2020 but after that, if all goes to plan a new streak will begin.
How about the spring game? Did Dr. Rob come away impressed with what he saw? Short answer, yes... and no. But keep in mind, it's only a spring game.
Finally, Fred Hoiberg is off to a fast start as the Head Coach of the Nebraska Basketball Team. We don't talk a lot of basketball, but we do tall about the fact we were talking about Fred being the Huskers head coach as far back as December or January.
Please support our sponsors! This podcast would not be available without them.
The Rimington Trophy
Husker Hounds
Ticket Express
Infusion Brewing Company
Husker Max
Following Dr. Rob on Twitter, @doctalksports and you can always email us questions or comments, doctalksports@gmail.com.
Talk soon!